Dare to Care Day & Teddy Bear Clinic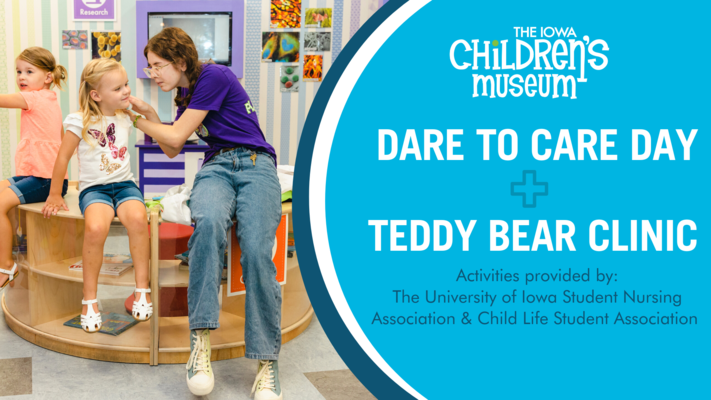 Event Description
Let's learn about ways to keep our bodies healthy! Join the UI Student Nursing Association and Child Life Student Association for Dare to Care Day and a Teddy Bear Clinic on Saturday, April 15th from 10 a.m. to 1 p.m.
Kids will learn how handwashing removes germs, listen to their vital signs, check out personal protective gear, and more. Bring a teddy bear (or another favorite stuffy) with you for a check-up during the Teddy Bear Clinic!
Activities are included with museum admission. FREE for members!