Flame II: Next Steps in Making Glass Beads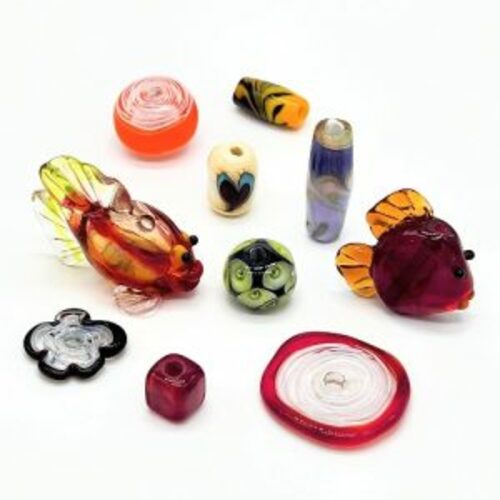 Event Description
In this class, you will learn more techniques for manipulating color, making the perfect dot, and shaping with a goal of making a variety of more complicated shapes, including a hollow fish bead. Your beads will be annealed overnight at the store. Instructor: Karen Kubby.
Prerequisite: Make Glass Beads or flamework studio experience must be demonstrated.
Registration is $120 and includes all materials, instruction, use of studio and tools, and annealing. Register in person, via phone at 319 338-1566, or on-line.