Curator Guided Tour of 'Hey Buddy, I'm Bill'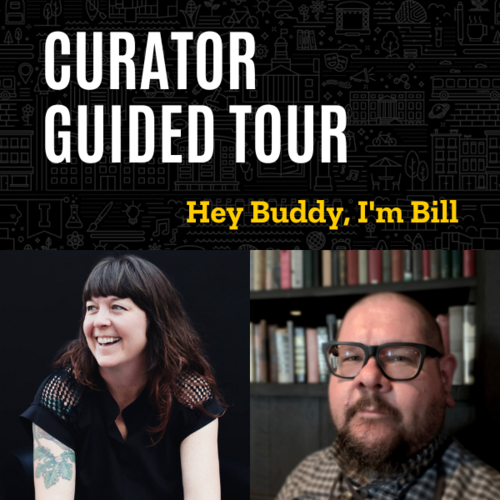 Event Description
Join co-curators Jen Knights and Brad Ferrier for a special guided tour of the Hey Buddy, I'm Bill exhibition in the University of Iowa Libraries' Main Library Gallery! All are welcome to attend this free event.
About the exhibit: Hey Buddy, I'm Bill tells the story of Bill Sackter, the namesake of Wild Bill's in the University of Iowa School of Social Work. From his early life in Minneapolis to his 44-year institutionalization for an intellectual disability to his years of friends and fame in Iowa City, the exhibit shares a glimpse into Bill's life and legacy. The exhibit also acknowledges some of Iowa's own history with institutionalization and progress with disability rights.
Individuals with disabilities are encouraged to attend all University of Iowa–sponsored events. If you are a person with a disability who requires a reasonable accommodation in order to participate in this program, please contact Sara Pinkham in advance at 319-467-1805 or sara-pinkham@uiowa.edu.