Boro Beads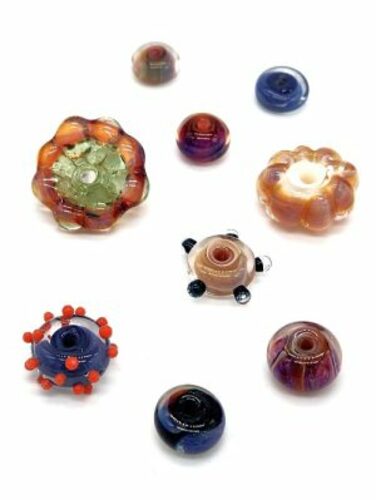 Event Description
This is an intermediate class for those with some lampworking experience. Use borosilicate glass to make glass beads. The colors are vibrant! Instructor: Karen Kubby.
Prerequisite: Any lampworking experience.
Registration is $120 and includes all materials, instruction, use of studio and tools, and annealing. Register in person, via phone at 319 338-1566, or on-line.