Journeys October Meeting - Get Organized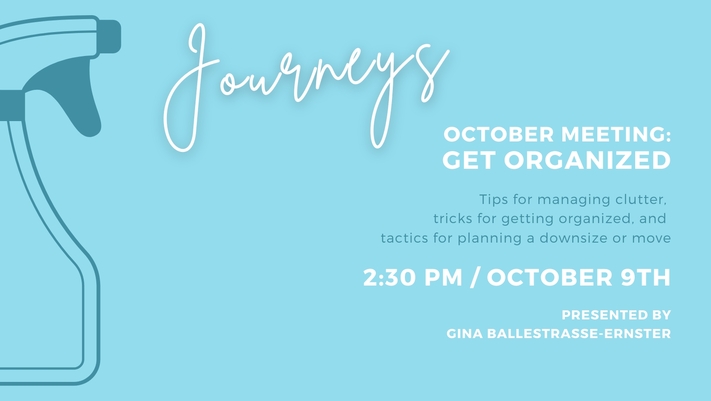 Event Description
Journeys was created in order to provide support to those in our community who have experienced the loss of someone they love, with the understanding that grieving hearts need care, connection, and access to helpful resources.
The October Journeys meeting will feature a presentation by Senior Move Manager Gina Ballestrasse-Ernster, owner of Smooth Moves by Gina. Gina will offer tips for managing clutter and getting organized, as well as guidance for those preparing for a downsize or move. Social time and refreshments will follow the presentation. Cost is free. No registration needed.
The meeting will be held at 2:30 PM on Monday, October 9, 2023 at The Legacy Center at Murdoch-Linwood: 520 Wilson Avenue SW, Cedar Rapids. Call (319) 364-1549 for more information.