Chevron Drop Earrings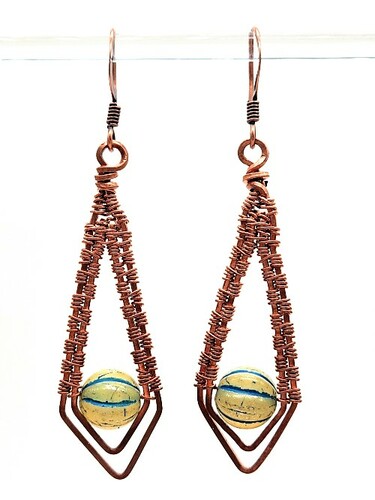 Event Description
Learn to wrap thin round wire around square wire to create an armature. Shape your piece. Add a lovely bead at the bottom and create a loop at the top. Connect an ear wire and you have a lovely pair of earrings. Designed and taught by Zanetta Hoehle.
Prerequisite: Any wire working experience.
Registration is $72 and includes all materials and instruction. Register in person, via phone at 319 338-1566, or on-line. Demos projected onto a large screen.