Groundswell Cafe's 5th Birthday Celebration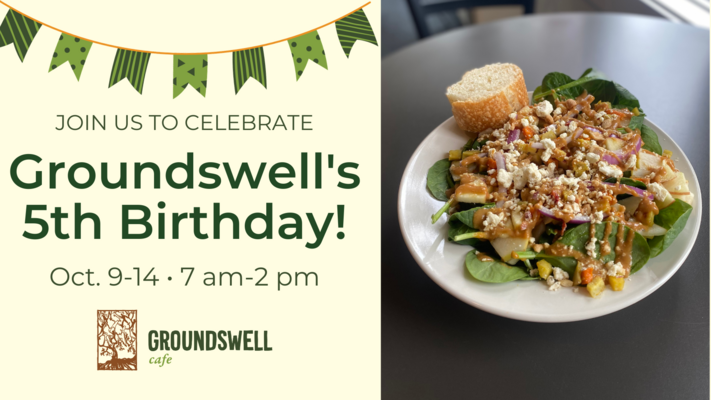 Event Description
We're celebrating Groundswell Cafe's 5th birthday, and we want YOU to join us!
For the entire week of October 9-14, Groundswell will be giving out a free cookie with every meal and will offer a variety of fall-themed specials, such as pumpkin cinnamon rolls, pumpkin spice coffee, and pumpkin chai tea. Stop by and see what else we have going on!
Groundswell Cafe is open M-Sa from 7 am-2 pm. When you visit Groundswell, you're supporting our mission and providing fresh, healthy meals for those in need. Round up your bill or donate to feed those who can't afford to pay.