Oak Hill Cemetery Historical Walking Tour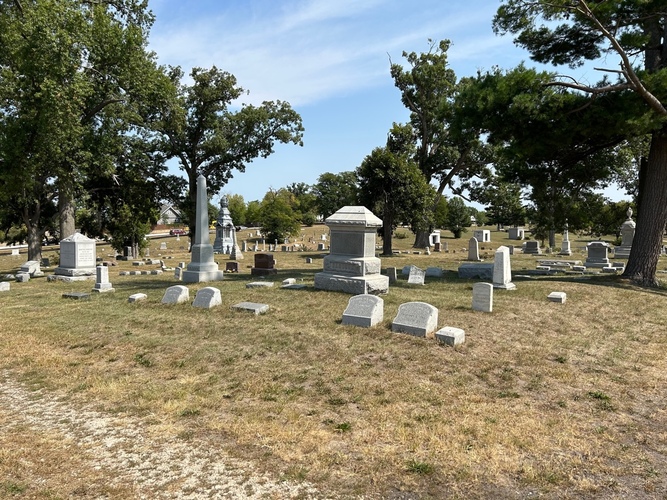 Event Description
Weather permitting. This is the traditional walking tour. Subjects to be covered will include general cemetery history, early pioneer families and interesting facts about the monuments.
Tours will begin at the Stone Pavilion at the 15th Street entrance, last approximately 1 1/2 to 2 hours and require walking on uneven surfaces at a leisurely pace so please wear appropriate footwear.
Reservations not required.
e-mail oakhillcemeterycr@gmail.com for information or message on Facebook at Oak Hill Cemetery Cedar Rapids Iowa
$5 per person. Proceeds and donations will go to Oak Hill Cemetery Improvement Fund.
With ongoing construction on Mt. Vernon Road, the 15th Street entrance may not be open. Please arrive by the entrance at the top of the hill or the 19th Street entrance gate.