Teen Turf: Special Activities for Teens Only!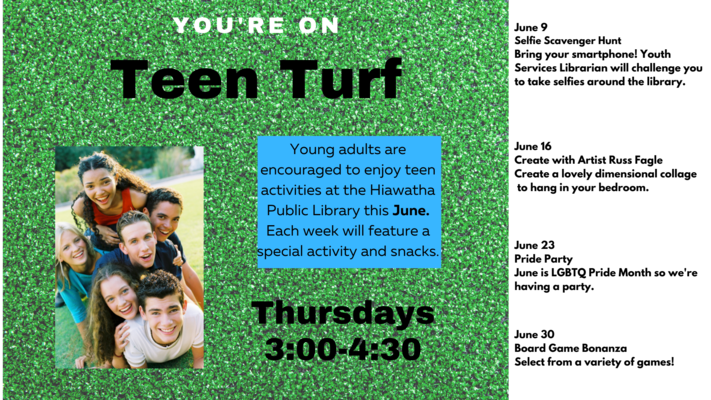 2022-06-30 16:30:00 -0500
Details

6/30/22
3 - 4:30 p.m.
Free
All Ages
Categories

Business/Networking
Event Description
June 9: Selfie Scavenger Hunt
Bring your smartphone! Alicia, the Youth Services Librarian will challenge you to take selfies around the library.
June 16: Create with Artist Russ Fagle
Create a lovely dimensional collage to hang in your bedroom.
June 23: Pride Party
June is LGBTQ Pride Month so we're having a party. Join us!
June 30: Board Game Bonanza
Select from a variety of games!