Dutch Spiral Bracelet with HIdden Magnetic Clasp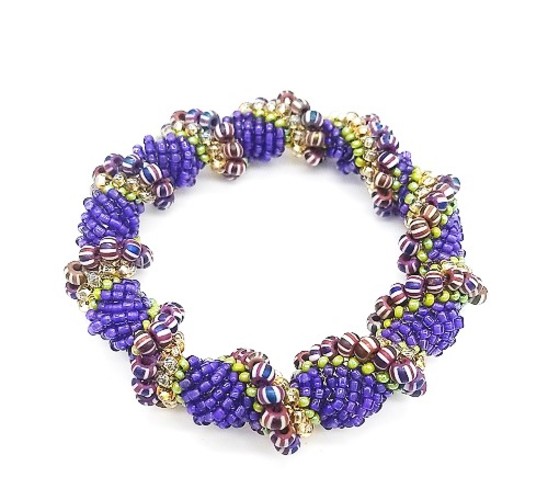 Event Description
Dutch Spiral is a modification of tubular peyote. Participants will learn to use varied sizes and/or shapes of beads and add more than one bead into a stitch to create the undulation of the spirals. Learn how to incorporate a hidden magnetic clasp. Instructor: Karen Kubby.
Pre-requisite: Basic peyote stitch skills.
Registration is $78 and includes all materials and instruction. Register in person, via phone at 319 338-1566, or on-line.
Beading stations are distanced and masks are required. Demos projected onto a large screen.