Coiling a Cab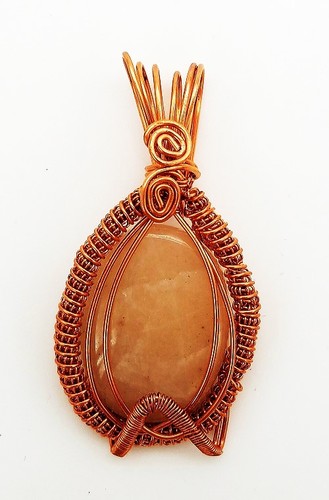 Event Description
This intricate-looking project is great for wire weaving beginners and focuses on the coiled wire decoration that sits along the edge of a gemstone cabochon. Students will get a fundamental understanding of weaving with decorative bands, create a double spiral and learn how to use household tools to make the wire weaving process easier. A multi-speed drill demonstration will be provided during class on how to pre-coil wire for future projects. Instructor: Cheryl Weatherford.
Registration is $98 and includes all materials and instruction. Register in person, via phone at 319 338-1566, or on-line.
Beading stations are distanced and masks are required. Demos projected onto a large screen.
Prerequisite: any wire working experience.