12 Strand Kumihimo Sampler Necklace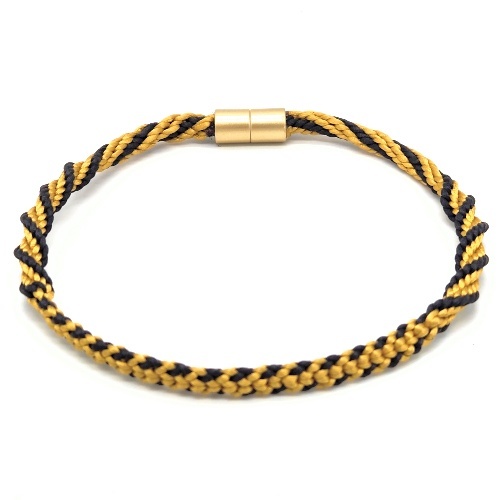 Event Description
This necklace is an introduction to 12-strand
braiding. It is made of 5 different patterns, 2 of them involve the same braid made both clockwise and counterclockwise. One is a rectangular braid. The class will include how to transition from one braid to the next. Instructor: Laurel Kubby.
$126—bring your own kumihimo disk or marudai and 8 weighted bobbins/$144 tools provided.
Prerequisite: Any experience with a foam disk or marudai.