Chew on This: A Virtual Walking Tour of Downtown Cedar Rapids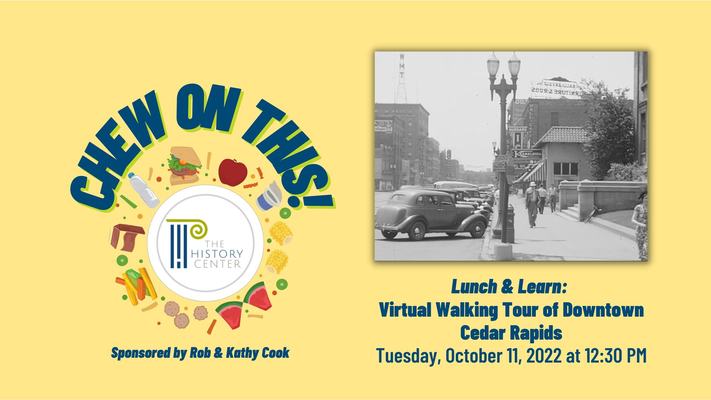 Event Description
Discover the oldest section of the city. This talk includes information on development history of the evolving city center, famous retail past as "Eastern Iowa's Shopping Center," the railroad, and the area known as Greene Square Park. Highlights include a closer look at the unique stories about the special places in downtown Cedar Rapids.
Tickets: $7.00 general admission; $5.00 members of The History Center
Chew on This! is sponsored by Rob & Kathy Cook.