Wave Bracelet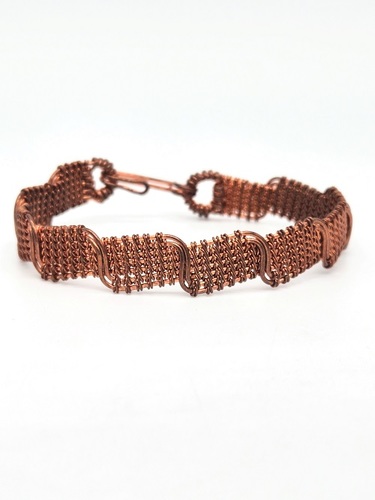 Event Description
Learn to weave a pattern that leaves exposed base wires to create a wave pattern. Once the basic pattern is learned, a repeating pattern will be used to create a bracelet. Techniques to finish the ends and create a hook closure will also be taught. There is plenty of repetition and direction changing to solidify these skills. Instructor: Zanetta Hoehle.
Pre-requisite: Any wire working experience.
Registration is $78 and includes all materials and instruction. Register in person, via phone at 319 338-1566, or on-line.
Beading stations are distanced, and masks are required. Demos projected onto a large screen.