Blessing of the Bock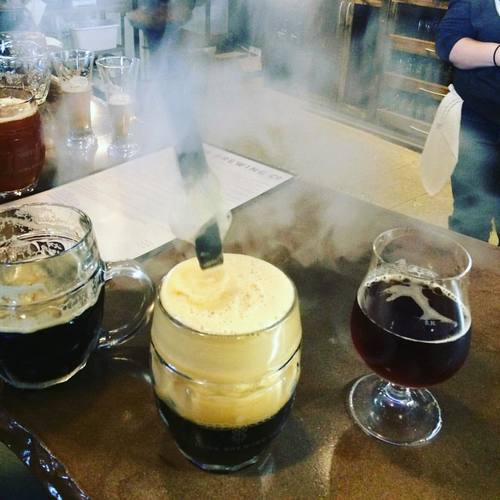 Event Description
The first day of Spring may not come for a few days, but people at Iowa Brewing Company ring in the new season with a different kind of celebration.
The celebration is called "Blessing of the Bock" and it featured a presentation from brew masters and beer-lovers blessing their bock-style of beer at the brewery.
The ceremony is 24 years old, and was started by brew master of the Stone City Brewing Jeff Allen. The Solon brewery is no longer in operation, but the tradition continued in Cedar Rapids, with Allen serving as "Father Hops" and the leader of the ceremonial dedication.