My Bloody Valentine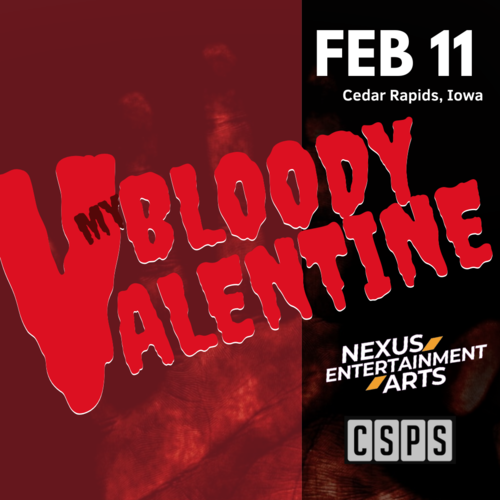 Event Description
My Bloody Valentine presented by Nexus Entertainment Arts at CSPS Hall on Saturday, February 11, 2023 @ 7:30pm.
February 11th will be the most crazy fun event in town for Valentine's Day! Grab a date or come single. This is an event for EVERYONE. We are family. This will be one for the books!
Featuring giveaways, prizes, and special themed merch PLUS performances by Anti-Kingdom, Grave Corps, St. October, Guilty of Treason, KnuckleHead, and MORE!

Nexus Entertainment Arts all started when a bunch of teens, college students and concerned community leaders came together to solve the problem of "nothing to do" for young people. The rest is history. Everyone is welcome. Everyone is respected. Everything we do is driven by the young adults we serve. The mission of Nexus Entertainment Arts is to support the creative arts community in Linn County by providing the best event and project support while providing emerging young creatives real-world opportunities to execute and engage their community with initiatives that matter.
This is a General Admission show held in the theater of CSPS Hall. Doors will open 1 hour before showtime.
$12 Advance | $15 Door