Iowa Ideas In-Depth Week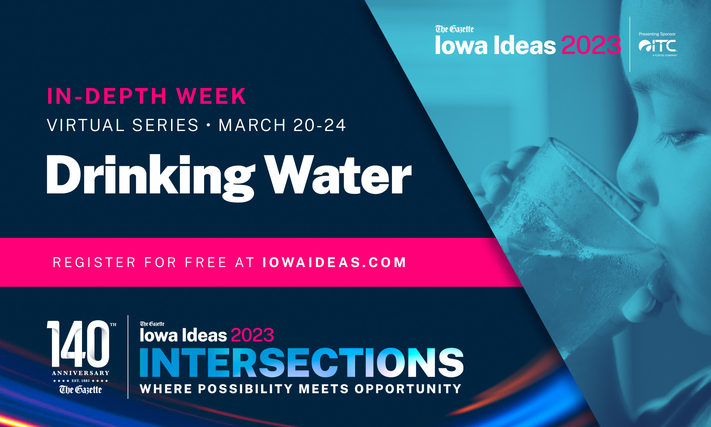 Event Description
In Depth Week is an opportunity to have solutions-focused discussion on complex issues within Iowa Ideas. Launching the 2023 program will be a series on Drinking Water, an issue within the Energy & Environment track. Join track leads and industry experts for a week-long discussion about what Iowa has – and hasn't – done to protect the vital resource that everyone needs.
Monday, March 20th – Water Quality Policy Overview
Tuesday, March 21st – Private Wells
Wednesday, March 22nd – Iowa's Nutrient Reduction
Thursday, March 23rd – Emerging Contaminants
Friday, March 24th – Keeping the Water Flowing
For full descriptions on each session and to register for this virtual conference for free, go to https://www.iowaideas.com.