Mike Anderson: The Dulcimer Guy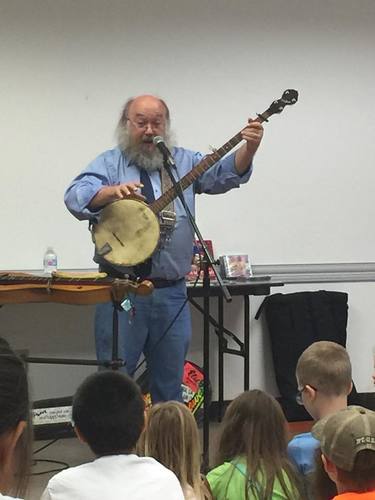 Event Description
Mike Anderson: The Dulcimer Guy
Songs, Stories, and a Boingy Boingy Thing, a Clack-ity Clack Thing and a Noseflute! Kids will talk about Mike Anderson's show, featuring music, storytelling, and humor, for quite a while. A musician, singer, mountain dulcimer player, storyteller, writer, author, workshop leader, educator, and emcee, his early childhood shows are legendary.
Monday, June 5, 3-4 pm
Ladd Library, Community Room
Tuesday, June 6, 9:30-10:30 am, 11:30 am-12:30 pm, & 2-3 pm
Downtown Library, Beems Auditorium
Mike Anderson: Beauty of the Dulcimer
Musician and storyteller Mike Anderson will present an overview of the dulcimer, including histories, styles of playing, and a lot of old-time and modern music, in a show for adults and kids alike.
Monday, June 5, 6-7 pm
Downtown Library, Whipple Auditorium
Cedar Rapids Public Library Summer Series
Join us for our free summer performance series, featuring music, magic, storytelling, animals and even interactive dinosaurs!
All performances are first-come, first-serve, with wristbands to Beems Auditorium and Ladd Library shows offered one hour in advance of the performance, or at 9 am for 9:30 am shows.
Daytime performances are designed for children, and evening Whipple Auditorium shows are geared to adults and the whole family.