Music in the Courtyard: Facets of Love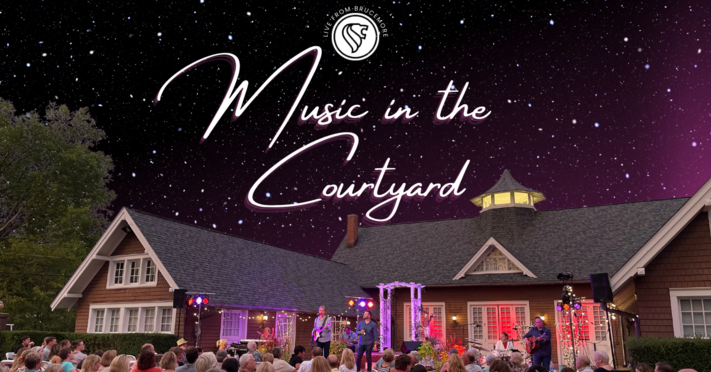 Event Description
From innocent beginnings to toxic conflict and enduring companionship, explore the many facets of romance and chemistry between two people with featured artists Caleb Woods and Melissa Tormene and musicians Jim Coates, Ethan Dix, Lincoln Ginsberg, and Dave Nanke.
Rooted in a 20 year tradition, Brucemore's Music in the Courtyard series returns in 2023 with three special shows! Relax outdoors amongst good company and enjoy listening to music under the stars. Music in the Courtyard is part of the Artisan Studio live performance series, aiming to support Iowa-based singers, songwriters, and technicians in their personal and professional pursuits.
Performance Dates:
* This performance is sold out.
Admission:
Admission is available as individual tickets or by purchasing a table. Seating will be on a first come, first serve basis. Pricing details are below. To receive your discount as a Brucemore member, please sign-in using the link in the upper right corner of the purchase page or call (319) 362-7375 for assistance.
Individual Seat: $30 non-donor, $25 donor
Table of 4: $110 non-donor, $90 donor
Table of 5: $140 non-donor, $115 donor
Table for up to 8: $220 non-donor, $180 donor