Nooks and Crannies Tour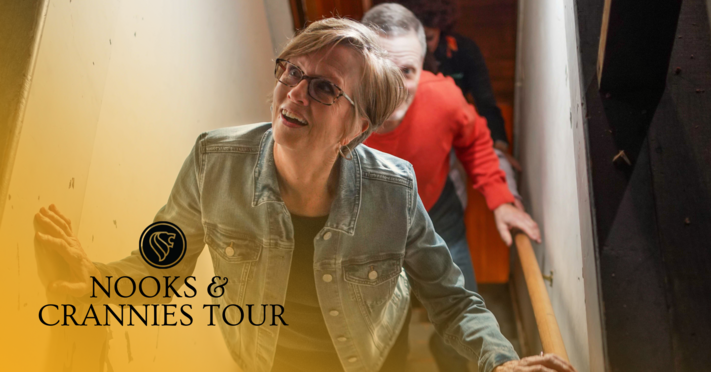 2023-10-12 19:00:00 -0500
Details

10/12/23
5:30 - 7 p.m.
$10 – $18
All Ages
Categories

Museum/Exhibit
Event Description
Satisfy your curiosity about Brucemore! During this 90-minute staff guided tour that takes you across the estate, peek inside typically closed buildings built for servant housing or hobby use, discover the curiosities and oddities of the mansion, and get the answer to a frequently-asked question – what is behind that door? As part of this tour, you will see the infamous mansion basement and experience the sights and sounds of a "rainstorm" in the Tahitian Room, which is an exclusive perk of the Nooks and Crannies tour!
Tickets for this special themed tour are available for advance sale on our website. Space is limited and this tour frequently sells out.
Dates:
Thursday, September 21 at 5:30 PM
Thursday, September 28 at 5:30 PM
Thursday, October 5 at 5:30 PM
Thursday, October 12 at 5:30 PM
Thursday, October 19 at 5:30 PM
Thursday, October 26 at 5:30 PM
Admission:

$18.00 Adult
$10.00 Student (4+)
Brucemore members receive a $5 discount per ticket. To use your member discount on this purchase, please sign in or call (319) 362-7375.