Cory Christiansen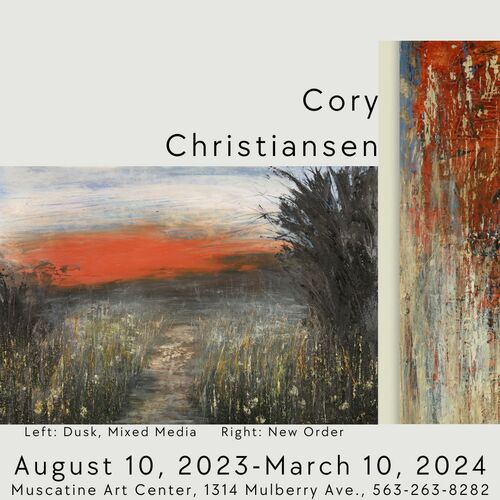 Event Description
His mixed media works are efforts to answer big questions such as how we came about, what our purpose is, and what our history tells us about ourselves and our future. Christiansen uses conceptual pieces, historical reference, and aesthetic means in his explorations. The character of his work is continually changing based on his perpetual search for innovative technology, novel techniques, and inspiration from mentors, past and present.
Christiansen explains, "One of my favorite Jon Fasanelli-Cawelti quotes is, 'I've always loved history. It made perfect sense that I would end up being a dinosaur.' Jon embraced the prehistoric practice of mark making, that basic act of creation, that is innately human and central to personal fulfillment. His enthusiasm, dedication to his art, and indomitable spirit inspired resurrection of my own dinosaur instincts, for which I am eternally grateful."
Christiansen's exhibition opens on August 10, 2023 and runs through March 10, 2024. The public is invited to meet the artist during the free reception from 1:30 to 3:00 p.m. on Sunday, August 20th.