Hey Buddy, I'm Bill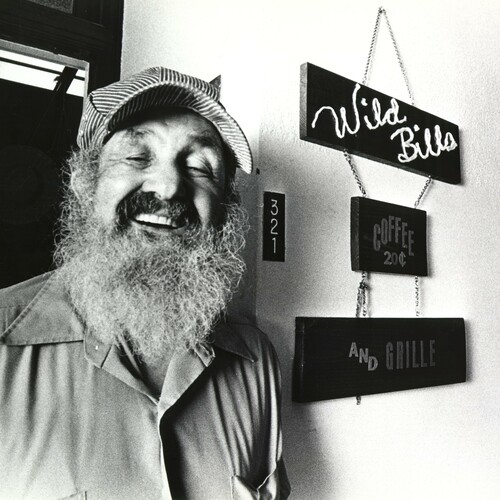 Event Description
On display now in the Main Library Gallery, University of Iowa Libraries:
Hey Buddy, I'm Bill tells the story of Bill Sackter, the namesake of Wild Bill's (formerly Wild Bill's Coffee Shop) in the University of Iowa School of Social Work. From his early life in Minneapolis to his 44-year institutionalization for an intellectual disability to his years of friends and fame in Iowa City, the exhibit shares a glimpse into Bill's life and legacy. The exhibit also acknowledges some of Iowa's own history with institutionalization and progress with disability rights, and places Bill's story in the context of the historic treatment of people with disabilities. The exhibit not only tells how Bill's life embodied the disability practices and perspectives of his time, but also how the national prominence of his life story helped America make progress toward better understanding and treatment of people with disabilities.
Curated by Jen Knights and Brad Ferrier, the exhibit features artifacts, documents, and ephemera from Bill's life as well as ways for visitors to contribute stories about their own experiences with disability.
MAIN LIBRARY GALLERY HOURS:
Monday: 9 a.m. – 6 p.m.
Tuesday: 9 a.m. – 8 p.m.
Wednesday: 9 a.m. – 6 p.m.
Thursday: 9 a.m. – 6 p.m.
Friday: 9 a.m. – 6 p.m.
Saturday: 1 p.m. – 5 p.m.
Sunday: 1 p.m. – 5 p.m.
Admission is always FREE. The exhibition will be open August 21 - December 19, 2023.
Please note that the Main Library Gallery will be closed on the following University of Iowa holidays during the fall: Sept. 4 (Labor Day), Nov. 23-24 (Thanksgiving)
Because the Main Library Gallery is an educational space on campus, there may occasionally be classes visiting during open hours. Thank you for your understanding.
The easiest way to access the Main Library Gallery is via the north entrance of the Main Library. Find parking options here: lib.uiowa.edu/locations/main/parking
Individuals with disabilities are encouraged to attend all University of Iowa–sponsored events. If you are a person with a disability who requires a reasonable accommodation in order to participate in this program, please contact Sara Pinkham in advance at 319-467-1805 or sara-pinkham@uiowa.edu