Red Cedar Chamber Music: Retracted Retirement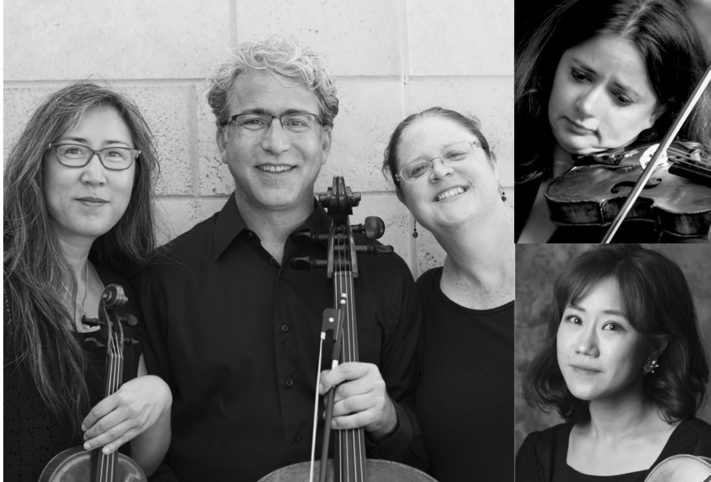 Event Description
Brahms took himself out of retirement to write this piece. The great composer Johannes Brahms briefly retired from composition in 1890 at the age of 57. However, after hearing clarinetist Richard Muhlfeld perform, he came out of retirement to write some of his greatest works, including his Clarinet Trio, two Clarinet Sonatas, and his Clarinet Quintet. The Quintet, an imposing four-movement work, is considered a masterpiece of composition and is central to the clarinet repertory. It is no wonder that our long-time friend Christine Bellomy has been asking us to perform this work for more than three decades. The program also includes Jewish Sketches Op. 12 by Alexander Krein, a colorful and spirited three-movement work. Core ensemble members violinist Miera Kim and cellist Carey Bostian are joined by clarinetist Christine Bellomy, violinist Katie Wolfe, and violist Donghee Han in a program for string quartet and clarinet.
This series of concerts is made possible by the National Endowment for the Arts, Farmers State Bank, the City of Marion, AEGON Transamerica Foundation, the Giacoletto Foundation, the McIntyre Foundation, and the Grandon Foundation. Additional support comes from United Fire Group and Friends of Red Cedar Chamber Music.
Artist sponsorship is generously provided by Juanita Dennert.