How to Build Your Family Tree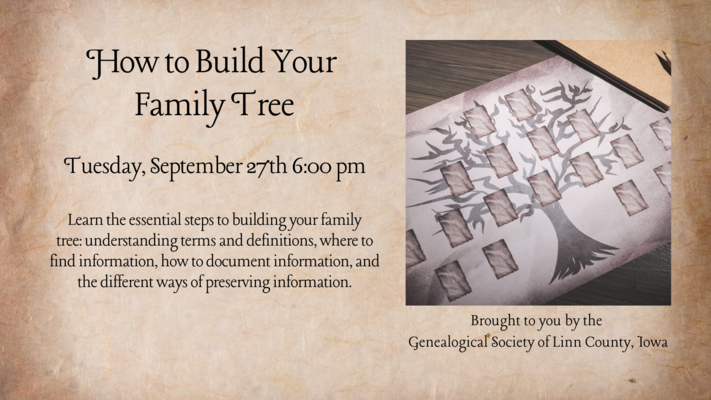 Event Description
If you are interested in genealogy and learning more about how to build your family tree, be sure to check out this library program presented by the Genealogical Society of Linn County.
Ruth will share the importance of leaving an organized legacy of family history for future generations. She will present the essential steps to building your family
tree: understanding terms and definitions, where to find information, how to document information, and the different ways of preserving information.
Ruth Armstrong is a volunteer with the Genealogical Society of Linn County doing business as the Cedar Rapids Area Genealogy Library. The library maintains family
records and historical documents, providing assistance to anyone with an interest in genealogy. The society motto is: Family Trees*Family Stories*Family Matters.