The Elvis Presley Experience - with Matt Stone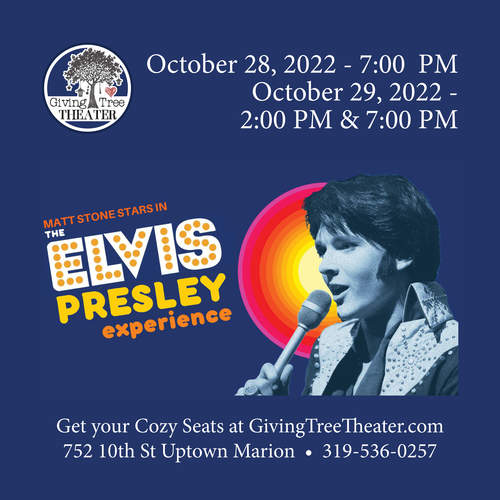 Event Description
One of the most acclaimed Elvis Tribute Artist acts in the country, Florida-native Matt Stone is taking the industry by storm! With Matt's uncanny resemblance, remarkable voice, and fiery stage presence, he has earned the adoration of fans all across the country!
Even Elvis Presley's step-brother has said, "When I heard [Matt]… now if I close my eyes that's Elvis. It touched my heart. The only person I ever heard sing like that was my brother, and [Matt] was real close—SCARY— that's how close it was."
As featured in the Palm Beach Post, the Sun-Sentinel, Wellington Magazine, NY Times Union, and Sirius XM's Elvis Channel, this show is the closest thing to the King in concert any fan has seen since 1977!