Gridiron Champs: George Halas & the Chicago Bears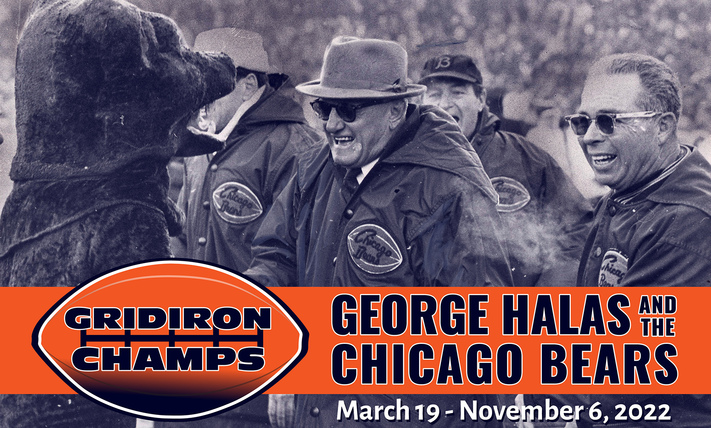 2022-10-25 16:00:00 -0500
Details

10/25/22
9:30 a.m. - 4 p.m.
$0 – $10
All Ages
Categories

Museum/Exhibit
Event Description
This exhibit features the life and work of George Halas, a first generation Czech-American whose parents immigrated from Bohemia. Born and raised in Chicago, George Halas played a significant role in the formation of the National Football League, and spent time as a player, coach, and owner with the Chicago Bears.
Featured in the exhibit are artifacts and photos from the Pro Football Hall of Fame and the Chicago Bears, including uniforms and footballs from the early Chicago Bears, Dick Butkus's helmet, and George Halas's famed fedora.
Visitors can test their football knowledge with an interactive quiz or try some NFL training camp moves. Video screens will feature footage from early games and 1985's Super Bowl Shuffle.