Jack SPLAT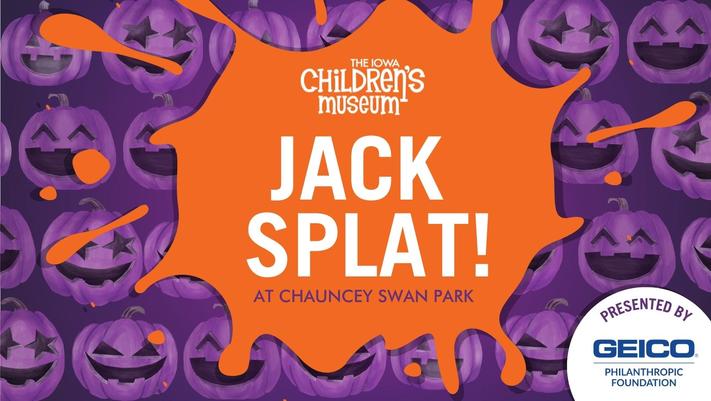 Event Description
Don't toss your Jack-O-Lanterns in the garbage—let us toss them from up high instead! Presented by the GEICO Philanthropic Foundation, this free outdoor event gives your carved creations one last hurrah for the Halloween season.
We will be throwing the pumpkins off the northwest corner of the parking ramp next to Chauncey Swan Park. Drop off your ghoulish gourd and set up your blanket or lawn chairs nearby to get the best view. Come for the SPLATS, but stay for outdoor activities, jokes from Pete the Turtle, and treats from New Pioneer Co-op. Our friends from the Iowa City Public Library will also be there with fun activities and their bookmobile.
Come watch the high-flying fun and enjoy a fall morning in the park!