Magic and Mystery: Mardi Gras and Carnival Traditions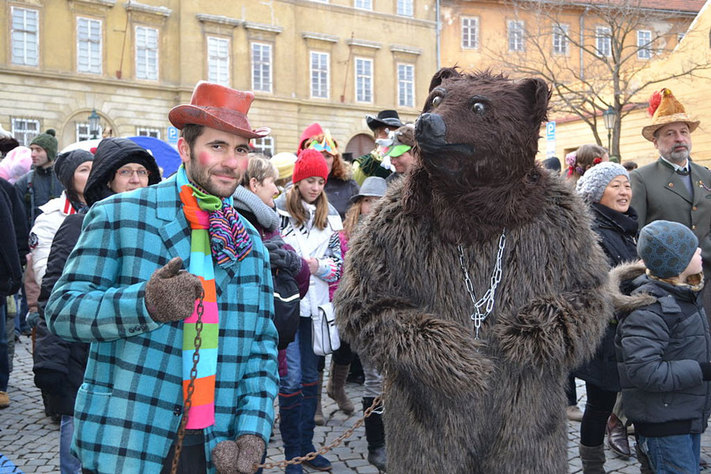 2022-11-27 16:00:00 -0600
Details

11/27/22
9:30 a.m. - 4 p.m.
$0 – $10
All Ages
Categories

Museum/Exhibit
Event Description
All over the world, Carnival celebrations take place in the days leading up to Ash Wednesday and Lent. In the United States, this festival is called Mardi Gras. Czechs call it Masopust and the Slovak word is Fašiangy.
In the United States, Czech glass Mardi Gras beads were worn and thrown to crowds in New Orleans. In the Czech and Slovak Republics, costumes may depict a bear on a chain and its master, the so-called hřebenář (hair comb maker), a devil, animals, or the chimney sweep.
This exhibit will feature Czech and Slovak Carnival masks and costumes next to ornate beaded parade costumes from the American south, along with Czech beaded necklaces. Artifacts and images will be borrowed from museums in the United States as well as in the Czech Republic and Slovakia.
In the spirit of Carnival celebrations, an 8' x 4' float created by Metro High School geometry students provides visitors an opportunity to help decorate a part of the exhibit. Animal-themed masks, designed and created by Metro High School art students, will help you capture a festive Mardi Gras picture!
Hours: Mon-Sat, 9:30am – 4:00pm and Sunday, 12:00pm – 4:00pm